Here I am sharing the complete guideline and procedure in connection with How and When to Promote Students / Classes on SIS 2022. You can promote your students and classes on SIS by following instructions. All 5th and 8th-grade students have to pass out of school in the same way. Detail is as under;
How and When to Promote Students / Classes on SIS 2022
First of all, you have to install the SIS app on the google play store by clicking on the link given below.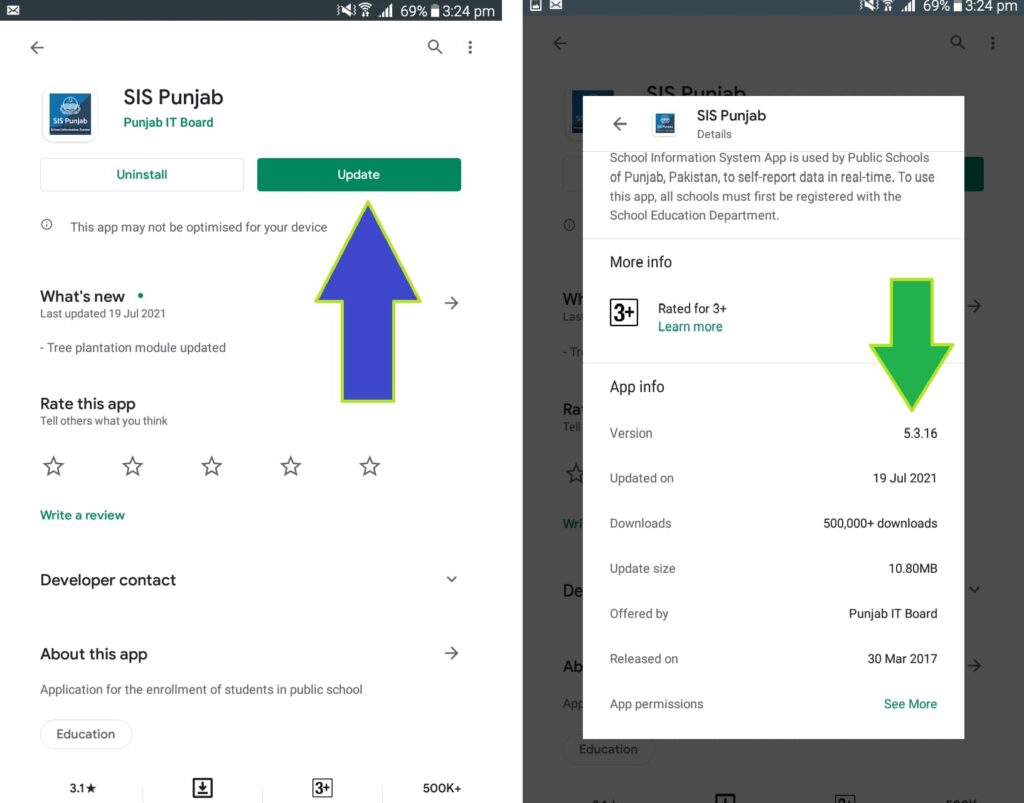 STEP 1
update your SIS app on the google play store to the 5.5.5 version. After updating the SIS app, you have to log in by entering the School User name and Password on the School registered Tab.
After login into the SIS app, a screen will appear before you, you have to click on Students.
click on required class 5th or 8th Class whatever you have to passout.
select students one by one click on any 1
select leave school
select PASSOUT
& student will be passed out
Similarly PASS out whole class 5th if school is primary..& then pass out 8th if school is elementary.
NOTE: Don't PASS OUT STUDENTS IN 5TH IF YOUR SCHOOL IS UPGRADED IN INSAF AFTERNOON.
If your school is upgraded to Elementary then create new section & make 6,7,8 classes.
PROMOTE
How To Promote Demote Students of Any Class
before promoting 1stly Promote 5th class in case primary & 8th in case elementary
Then follow following instructions..
Click on the class of the child to be promoted and then click on the child's name
Click Promote at the bottom left and click Yes
The child is promoted to the next class
Click on students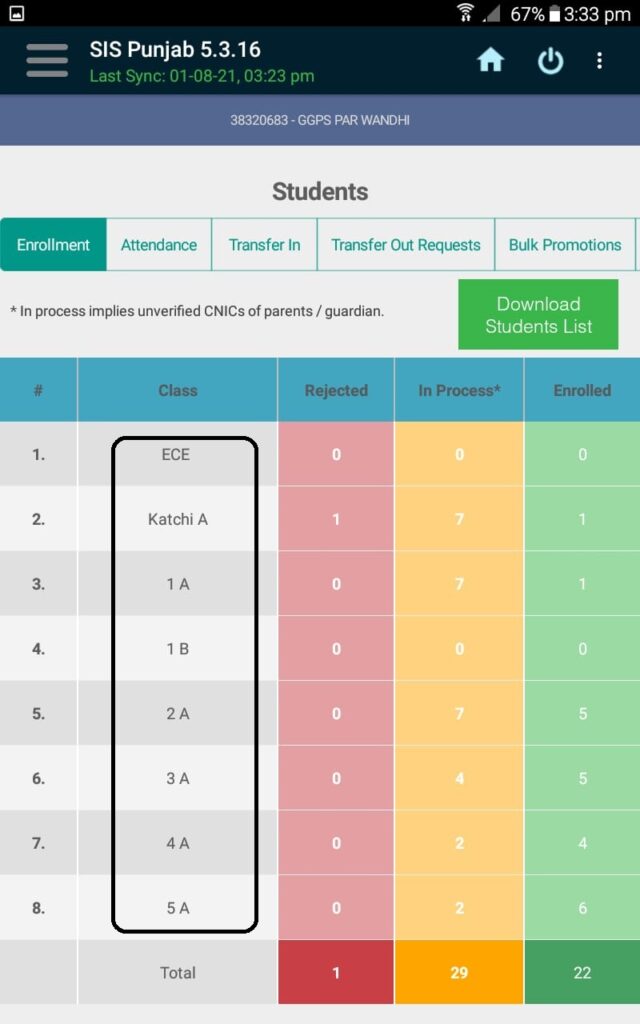 1st of All Pass out 5th class…
then start promoting from class 4 to 5th
3rd to 4th
2nd to 3rd
1st to 2nd
Katchi to 1st
(in descending order)